8 Resolutions Independents Should Make for 2018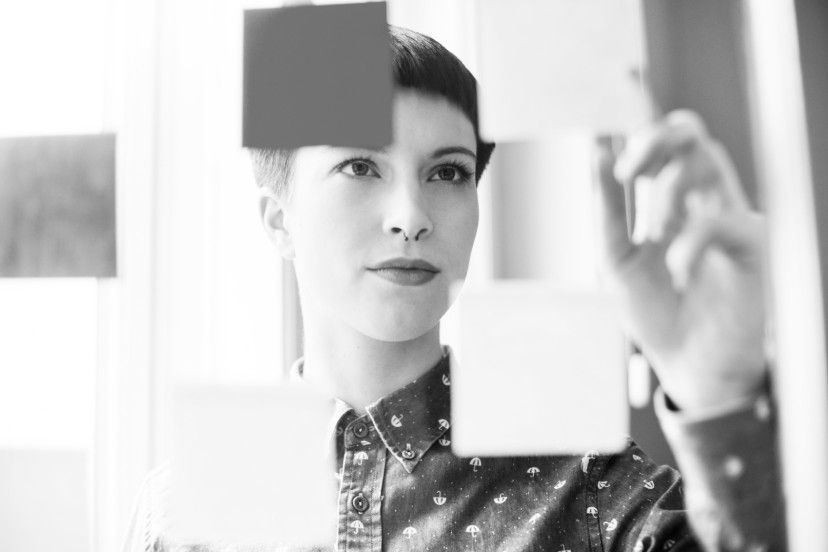 The year is shiny and new, with possibilities around every bend. When you're self-employed, opportunities for improvement are only limited by your time and imagination. But without the promise of a performance review or raise, it can be easy to get complacent.
We've complied 8 ways to maximize your business in 2018. Whether you choose to evaluate your bill rate or invest in professional development, there are resources to help you accomplish each and every resolution on your list. Pick one or all—we're here to support you every step of the way.
1. Boost Productivity
Getting more done means more free time for yourself or for new projects. We're big fans of the "two-minute rule" when it comes to tasks or email—if you can do it in two minutes or less, take care of whatever happens the moment it hits your desk or inbox. In all other cases, prioritize. For the tech-minded independent, apps can also help streamline some of the most important parts of your daily work life.
2. Increase Traffic to Your Website
Your personal website is a great lead generation tool. Make sure it ranks high in Google search results when people look for services you offer with some simple optimization steps. By fine-tuning your keywords and content and monitoring results, you can increase website visitors—which means more potential clients.
3. Improve Expense Reporting Habits
Along with a new tax year comes another chance to take advantage of key deductions available to independent professionals. If you start now, you'll have an entire year to leverage benefits such as mileage reporting, workspace deductions, or travel expenses. Take time to review your expenses and start the year by maintaining records of everything you plan to deduct. Consult an accountant if you're unsure of what you can and cannot write off.
4. Take Charge of Professional Development
As an independent professional, you have the ability to shape every facet of your career. While that is exciting, it can also be a bit daunting. Keeping your professional skills up-to-date is essential to remaining competitive in your industry. Whether you choose to take an online course, complete a certification program, or attend a networking event, there are numerous ways to keep your skills and knowledge current.
Your network is an essential pipeline for new projects. Making and maintaining those relationships is critical year-round, but there's no better time than the New Year to reach out and put yourself on a client's radar. It's also a good time to review your social media channels and make sure your profiles are up-to-date and align with your personal brand.
6. Rethink Your Marketing Strategy
With limited time and resources, marketing can be a difficult realm to tackle as an independent. If it's been awhile since you've revisited your approach, take time to do so in the beginning of the year. Follow these five expert tips to get your marketing strategy and goals back on track.
7. Consider Legal Status
Are you fully maximizing the benefits of running your own business? C Corporation or LLC status may help you to take advantage of additional tax benefits and protections. Reach out to our advisors for help choosing the business structure that best meets your individual needs.
8. Revisit Your Bill Rate
As you prepare to take on the New Year, consider not only how, but how much you're billing. Are you being adequately compensated not only for your time, but for your skills as well? Our bill rate calculator helps you design a bill rate taking in factors such as your current geographic location, business expenses, and how many hours per week you'd like to focus on billable and non-billable tasks.
Do you have more resolutions for 2018? We'd love to help you achieve your business goals. Contact us today and let us know how we can help.
Subscribe to our
blog
Get a weekly email of our latest posts sent straight to your inbox
Learn

more

about the MBO Platform
FOR INDEPENDENT
PROFESSIONALS
your independent business with MBO
Engage, scale, and optimize
your independent workforce